People are always asking where I am from and I love to joke that I am from the deep South. In Brazil my father headed a very successful truck repair shop while my mother ran a clothing factory and together, they made some killer real estate deals. Unfortunately, or fortunately, things went "North" and that was when my brother and I decided to move to the States. Like most immigrants I started from the bottom, and not speaking any English, made moving here even more interesting. I would love to bore you with all the details of my beginnings, but I am going to fast forward to my restaurant experience.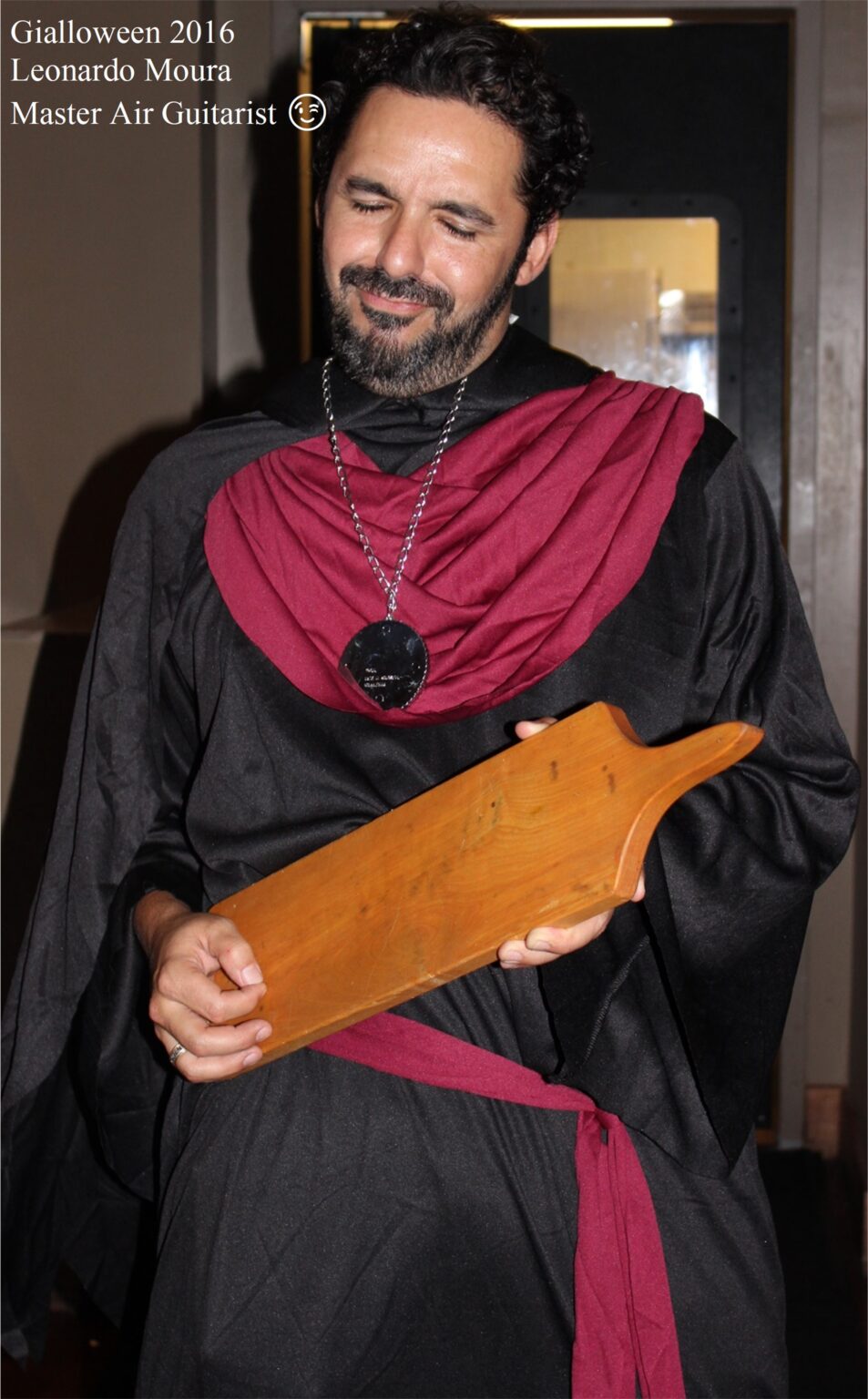 I worked for several pizza chains in my early days and later became a busser and server at Violette Restaurant under Chef Guy Luck. My love for the restaurant business flourished when an opportunity to work for Buckhead Life Restaurant Group came through a friend at Violette and that's when my career took off. I worked for BLRG as a server, assistant manager, beverage manager, AGM and eventually General Manager, all within a very short period of time. At BLRG I met my greatest mentor Mimi Cogan, my restaurateur inspiration Pano Karatassos, my business partner and best friend Chef Jamie Adams and the rarest and most precious jewel of all, Antoinette Moura, my wife.
I left BLRG for a year, to get my "Master's Degree in Restaurant Business", in pursuit of acquiring a franchise with IHOP. Please read that phrase again with a little sarcasm. While at IHOP-U I learned a ton- from properly cutting a tomato, saving pennies on the dollar, and how to responsibly and financially run a restaurant business. 20k later (and I am NOT bitter;)… scrambled eggs anyone?
The il Giallo "il Jah-lo" project started by Pano offering Chef Jamie and I an opportunity to buy Veni Vidi Vici, to which I had recently returned after finishing my "IHOP degree." Chef Jamie and I pressed really hard to make the deal work but, I guess fortunately, we could not make it work. We signed the lease for il Giallo late 2014 and had that puppy going by
October 31st, 2015, now known of course as Gialloween. il Giallo has taught us tremendously and we are extremely grateful to you our neighbors and community for the wonderful support.
In 2019 our next baby was born. Every great neighborhood needs its own watering hole and we built one in Chamblee. Lagarde is a fun concept to describe; come as you are, neighborhood driven, affordable, irreverent, edgy, family friendly, fun (have I mentioned fun yet?), screams, sharing and above all, beautiful. All of the senses are touched, even the sixth one. Lagarde is also a very personal concept for me- the merging of two friends' dreams. I have always dreamed of owning an American Restaurant that honors hard work, diversity and the land that adopted me as a son. To me Lagarde is the equivalent of someone crossing the finish line in first place, it goes beyond just a dream and it also represents my love for the country that provided me with great opportunity. The eagle in our logo represents the free spirited and the bold. The eagle rests on the A for America, which is surrounded by the fifty stars and lastly, GA in red, is for where we are in this vast land and where it all started. "Bon Temps" describes the good times to come. Jamie's family is from New Orleans, a city that was love at first sight for me. N.O.- I am not biased, I just don't believe in coincidence – Chef Jamie's middle name is Lagarde from his grandmother-so we have LA and GA all in one word! It is amazing to see the restaurant packed with a great "everything goes" mentality and vibe! "Let the Good Times Roll" and I mean it! More watering holes coming soon, hint, hint.
G's Pizza, our latest project, is the circling back to our beginning. I started making and delivering pizzas when I came to the Sates. I worked for the top chains, and I can guarantee they CANNOT touch the quality of our pizzas. They all claim to use "real" ingredients, and in a sense they are real ingredients as you can touch and feel them, but our definition of real ingredients is not quite as loose. We use all organic 00 Flour imported from Italy and free of GMO's. Our dough is fermented for 48 hours, and our style is a Neapolitan pie. We believe sharing is a great idea and that is why we opted for a 12″ pie. Can't speak on behalf of my kids as they can gobble up an entire pie on their own. Our salads are made with fresh produce and homemade dressings. I really despise pizza topping salads made with out of bagged ingredients and I made a mission to not make anything like it in my lifetime. Being located adjacent to il Giallo makes sense and give us an edge when it comes down to creativity. As an example, one of our pies is made with slooooowwww cooked pulled short rib, AKA "Lasagna". Jamie and I truly LOVE PIZZA and you can see that through our work!
I need and wish to acknowledge my friend Chef Chris Hall from MTH Pizza, he has been a great proponent and really encouraged us to move forward with the project. Thank you Chris!
I truly hope you enjoy our restaurants and next on our agenda is the Milton, Alpharetta and Roswell community. We are building a new Lagarde in Crabapple that is slated for late 2022!
Sign up for our Newsletter and stay hungry for more!